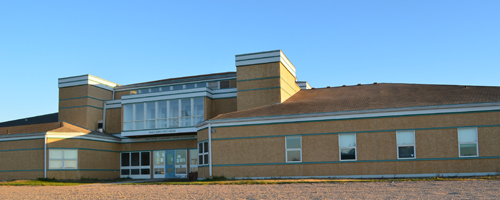 Overview
This first nation received its name from the original chief; who signed Treaty No. 6 in 1876 At Fort Carlton The population at the time were 134 members or 32 families. The James Smith Cree Nation is located 58 kilometers east of Prince Albert, Saskatchewan, and is 15,099 hectares in size. This first nation has a present population of 3,412, with the on-reserve population estimated to be at 1,892 members. The original language spoken is Cree. James Smith Cree Nation lands are situated on the south and north side of the Saskatchewan River on the south side there are fertile lands for farming and the north side of the river there are forestry lands for hunting, fishing, trapping and gathering.
The James Smith reserve was historically known as Fort-a-la-Corne. Situated near the banks of the North Saskatchewan River, Fort-a-la-Corne became a gathering place of many different First Nations. Later this area would become a gateway to the western regions of Canada. Trading posts would eventually become a common place with the Hudson Bay Company, Northwest Trading Co., as both French and English traders competed for the economic benefits of the fur trade. Along with fur trade came the inevitable settlement of the Europeans around the fertile lands we occupied. They founded their homesteads, built an infrastructure including churches, schools and supply centres trading with the surrounding Indian peoples.
In 1978, a Health Clinic was opened on the Reserve for a five year period, temporarily housed in Mobile trailers. A receptionist and a Records Clerk joined the Medical team, and for the first time, regular Medical and Dental Clinics were conducted on the Reserve that greatly improved access to proper diagnostic and treatment services for Band Membership. A comprehensive community Health plan for the James Smith Band was presented to MSB in 1980, which conceptualized Indian control of Indian Health Services and programs in an expanded Health Center. The Health Plan envisaged by the Band had its own Health and Environmental Legal regime and enforcement capability. As a result of the Plan, the Band received an approval from the Government, for the construction of a Health Center that was called Natahowin Center. A third CHR was added to the Health team in 1989, as well as a Clinic Assistant.