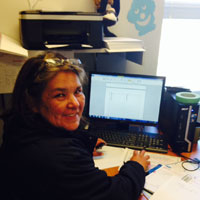 Maternal Child Health Program
The long term goal of the MCH Program is to support pregnant First Nation women and families with infants and young children who live on reserve to reach their fullest developmental and lifetime potential. This will be achieved by providing access to a local, integrated and effective MCH Program grounded in First Nations culture that responds to individual, family and community needs.
The period from conception to age 6 is the most important time for brain development and has a crucial impact on behavior and health. The effects of maternal health during pregnancy and of childhood experiences during the first 6 years, last a lifetime. Improving knowledge of preconception and reproductive health among young adults also helps to promote a healthy start to pregnancy.
MCH PROGRAM ACTIVITIES
Individual/ Family Focus
Home Visiting by Family Home Visitor and Community Health Nurses to all families during pregnancy and early childhood.
Access to screening and assessment services during pregnancy, at birth, and anytime during child's development from birth to age 6 as needed.
Case Management
Reproductive Health and pre conception information for First Nations Youth and young couples.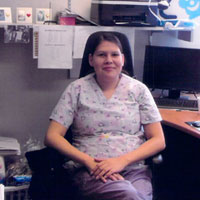 Community Level Focus
Improved coordination of existing services for pregnant women and families with young infants or young children, to support seamless delivery and reduce gaps.
Roles of a MCH Family Home Visitor
The role of Family Home Visitor includes a focus on culture, role modeling, mentoring, health teaching and linking with community resources. The FHV provides practical assistance with parenting and demonstrates skills such as basic infant care, infant stimulation, fostering healthy child development, and self care and coping mechanism for parents. The frequency of home visiting is agreed upon with the family.
Some of our MCH Program Activities
Pre Natal Cooking Class
Pre Natal/Post Natal Home visit, Education
Breast Feeding Support
Hospital Labor and Delivery Tour
Doula Support During Labor and Delivery
Sewing Classes, Includes Star Blanket, Moss Bag, Mocassin
Parenting Classes
Family Fun Day Activities
Elder Assistance